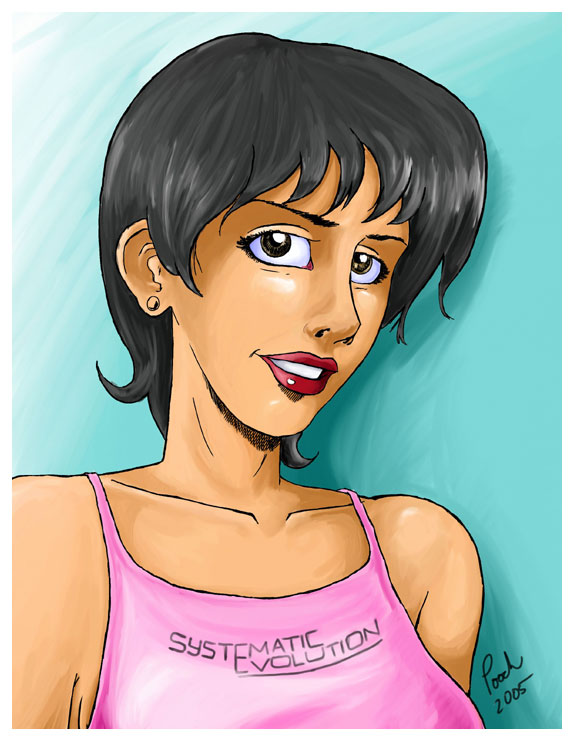 Drawn with pencil, inked and colored in Painter
The initial drawing for this was done while waiting in the dentist office one day (I had driven a relative there). I had another sketch or two that I did during that session, but this was the only one I ended up CGing. Hilariously, in my speed to color this, I neglected to color her earring -- you'll note that circle at the bottom of her ear that's the same color as her skin.
This was also done early on in the life of our website business, hence its name appearing on her shirt.
Index / Gallery / Profile / About / Links / Follow me on Twitter
Last Updated: May 3, 2011 -- New "Gamespite" drawings (well, one is older that I just found)
January 20, 2011 -- New Fanart CG, new "Gamespite" drawing
January 13, 2011 -- New "Gamespite" stuff
February 10, 2010 -- New "Gamespite" request drawing
January 8, 2010 -- New "Gamespite" request drawing
©1999-2012 Pooch. All Rights Reserved.
Best viewed in 800x600+ in Firefox.
All non-original characters are copyright their respective creators.
Some material on this site may not be suitable for younger audiences.
A splendid time is guaranteed for some.